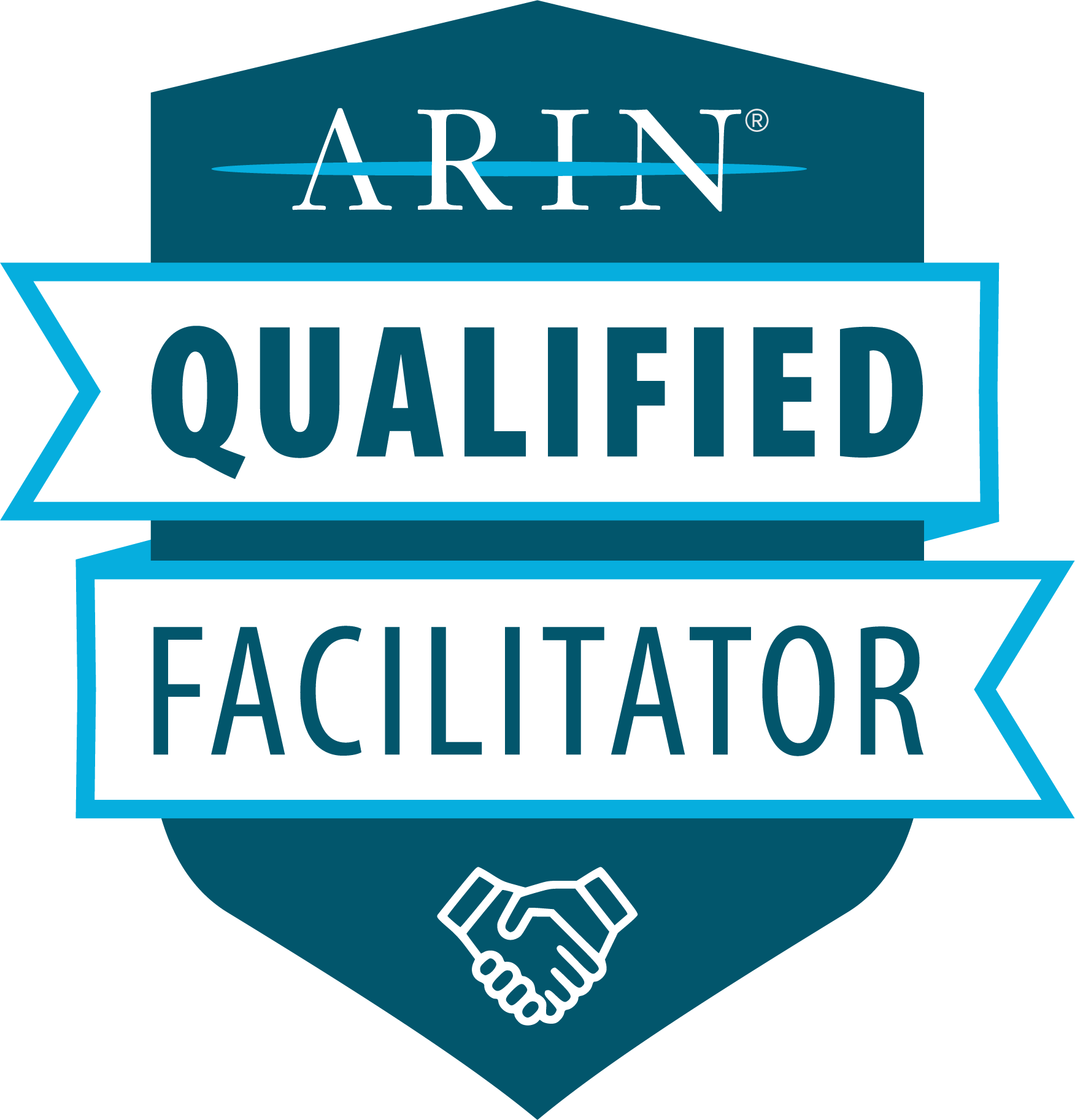 One of only two organizations included on ARIN's recommended IPv4 address broker list.
IPv4.Global, the world's largest, most trusted and transparent IPv4 marketplace, today announced that it has achieved Qualified Facilitator Status with ARIN—the American Registry for Internet Numbers. The recently launched Qualified Facilitator Program was developed so buyers and sellers of IPv4 addresses can easily and confidently identify qualified brokers to help them navigate the complex IPv4 address transfer process.
Navigating the required regulations and completing the transfer in accordance with ARIN policy in a timely manner requires considerable expertise. IPv4.Global is one of the first two companies named as an ARIN Qualified Facilitator.
While the ARIN IPv4 address pool has been depleted, a continuing need for IPv4 has created an active transfer market. The transfer process is complex as a result of measures to prevent fraud and potential hijacking of addresses. The process involves scrupulous checks of ownership for the sellers and proof that buyers have a legitimate need.
"As the leading IP address marketplace in the world, our transparent, online marketplace has become the industry benchmark for IPv4 transactions and transfers," commented Lee Howard, Senior Vice President of IPv4.Global. "This ARIN initiative will help establish and maintain high standards in the industry, and we're happy that buyers and sellers can easily identify the most qualified partners to support their IPv4 transfer needs."
"The stringent qualification around our vetting process is in direct response to the volume of inquires we receive around who is a good, qualified facilitator," said John Sweeting, Chief Customer Officer at ARIN. "Buyers and sellers will be able to access our list of qualified facilitators, which should improve the overall customer experience and address concerns raised by community members about transfer support, as well as streamline the transfer process with ARIN Registration Services."
To achieve ARIN Qualified Facilitator status, companies must fulfill a demanding series of criteria. In addition, each prospective applicant must ensure that at least two named individuals have completed the ARIN qualification on transfers—a process that includes an interview and subsequent approval from both the ARIN General Counsel and the Chief Customer Officer. Successful applicants must also agree to abide by a code of conduct that includes a commitment to transparency and competence.
"As the only marketplace backed by a large financial services organization, IPv4.Global's current business practices already embody the agreement, the commitment to transparency, and code of conduct of the Qualified Facilitator program," said Jack Hazan, Executive Vice President of Hilco Streambank. "We hope other Regional Internet Registries implement similar programs to encourage best practices for IPv4 transfers worldwide."