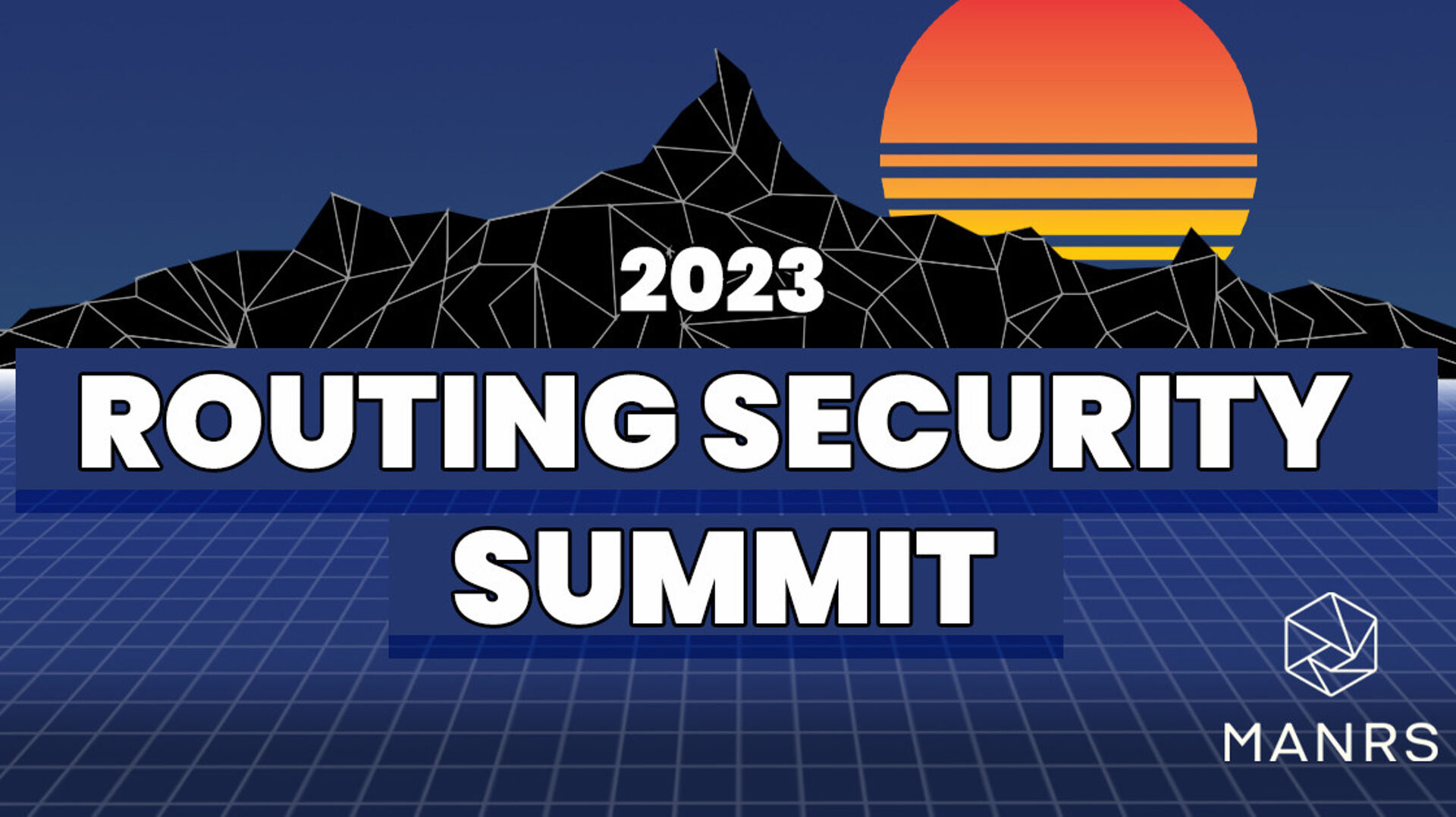 Interested in learning more about routing security? How it can affect your connectivity supply chain? What are best practices for enterprises and organizations? What is the role of CSIRTs in securing routing? What are governments doing now, and planning to do in the future around routing security?
From July 17-20, the 2023 Routing Security Summit will offer a series of virtual tutorials and panel discussions highlighting the importance of routing security and encouraging decision-makers and network operators to take real steps toward improving the security and resilience of the global routing infrastructure.
The event brings together partners from across the Internet routing ecosystem to answer your questions about routing security and the MANRS initiative, discuss successes with implementing routing security measures such as Resource Public Key Infrastructure (RPKI), and share ideas on how to build awareness about routing security among not just the technical community but the wider Internet community.
The event will take place via Zoom and be live-streamed and recorded for later viewing.
Tutorials include:
Routing Security 101
Learning Your MANRS
Making the MANRS Observatory Work for You
Sessions include:
Routing Security as Supply Chain Security: Threats and Opportunities
It Takes a Community: Exchanging Routing Security Best Practices
The Role of CSIRTS in Routing Security
The Routing Security Research Roundup
ROV Research Review
Working with Governments to Progress Routing Security
This last session may be of particular interest for some CircleID readers as it is a combined "fireside chat and panel session" that will involve representative of multiple governments.