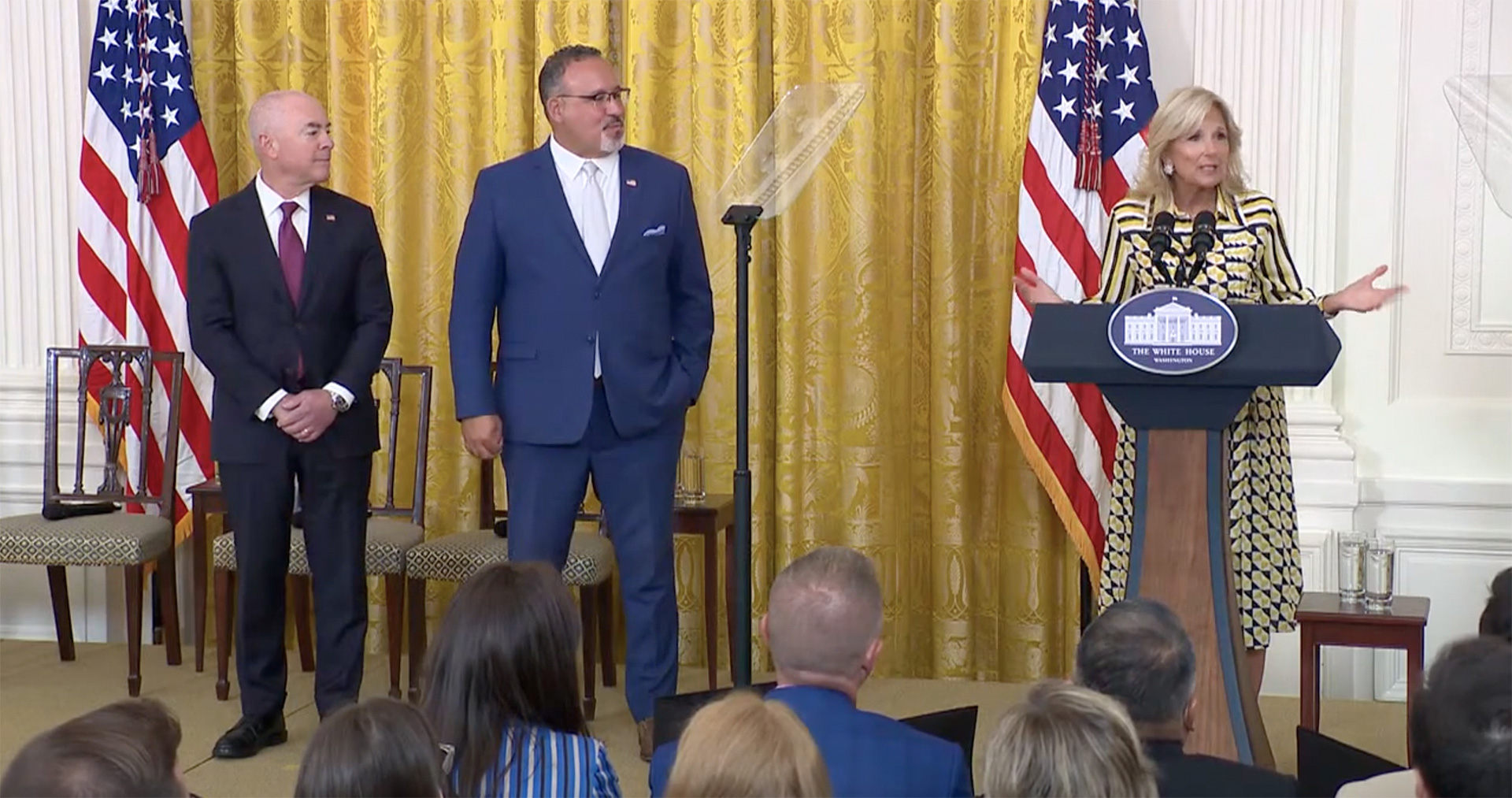 In response to increasing ransomware attacks targeting U.S. educational institutions, the White House convened an inaugural cybersecurity summit this Tuesday. The malicious cyber onslaughts have led to the online leakage of confidential student data, ranging from medical files to reports on sexual assaults.
A report from cybersecurity firm Emsisoft revealed that 48 school districts fell victim to such attacks this year, surpassing last year's count, with the majority suffering data breaches.
Foreign hackers, predominantly Russian-speaking, have been the culprits behind these cybercrimes, often demanding ransom in cryptocurrency following data theft. Anne Neuberger, the deputy national security advisor for cyber, highlighted that numerous states faced significant cyber attacks the previous academic year.
Despite these statistics, substantial federal funding is lacking to counteract these threats. Notably, the Cybersecurity and Infrastructure Security Agency announced plans for enhancing security evaluations for K-12 sectors, while tech giants like Amazon Web Services and Google have pledged grants and additional assistance.
Although a proposed pilot might allocate $200 million to boost cyber defense in educational institutions and libraries, experts argue it's insufficient, suggesting an annual provision of $1 billion.
Critics stress that the real toll of these attacks lies in the emotional trauma of exposed private records for students, staff, and parents. Moreover, while some sectors have boosted cyber defenses, schools have been sluggish in their response, primarily due to the lack of dedicated cybersecurity personnel and minimal budgets allocated to cybersecurity defense.