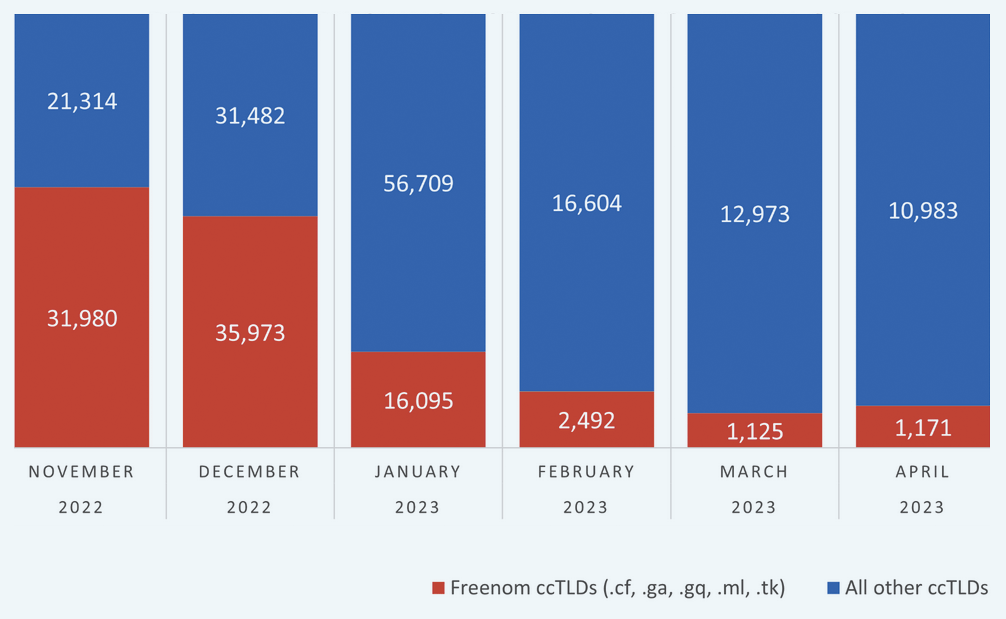 A lawsuit filed by Meta has led to a significant decrease in phishing websites tied to the domain name registrar Freenom. Cybersecurity expert Brian Krebs in a report on Friday said that Freenom, which provides free domain name registration services, was a favored resource for cybercriminals due to its policy of protecting customer identities. The company is responsible for five country code top-level domains (ccTLDs), which have consistently ranked among the most exploited by phishers.
In December 2022, Meta initially filed a lawsuit against Freenom, alleging that the company failed to address complaints about phishing websites and, instead, monetized the traffic to these abusive domains. This was reportedly the source of over half of all new phishing domains from country-code top-level domains at the time.
The lawsuit was withdrawn and refiled in March 2023. As a result, Interisle Consulting Group, a research company, observed a considerable decline in phishing domains linked to Freenom's commercialized ccTLDs. While these domains accounted for over 60% of reported phishing domains in November 2022, this had reduced to under 15% in the months following the lawsuit.
The big picture: Despite these significant results, Krebs warns that this does not necessarily indicate a decrease in phishing attacks, which have continued to rise in volume over the years. Cybercriminals, he notes, tend to move towards registrars that offer minimal resistance and the lowest domain prices, demonstrating that lawsuits can disrupt but not eradicate the process.