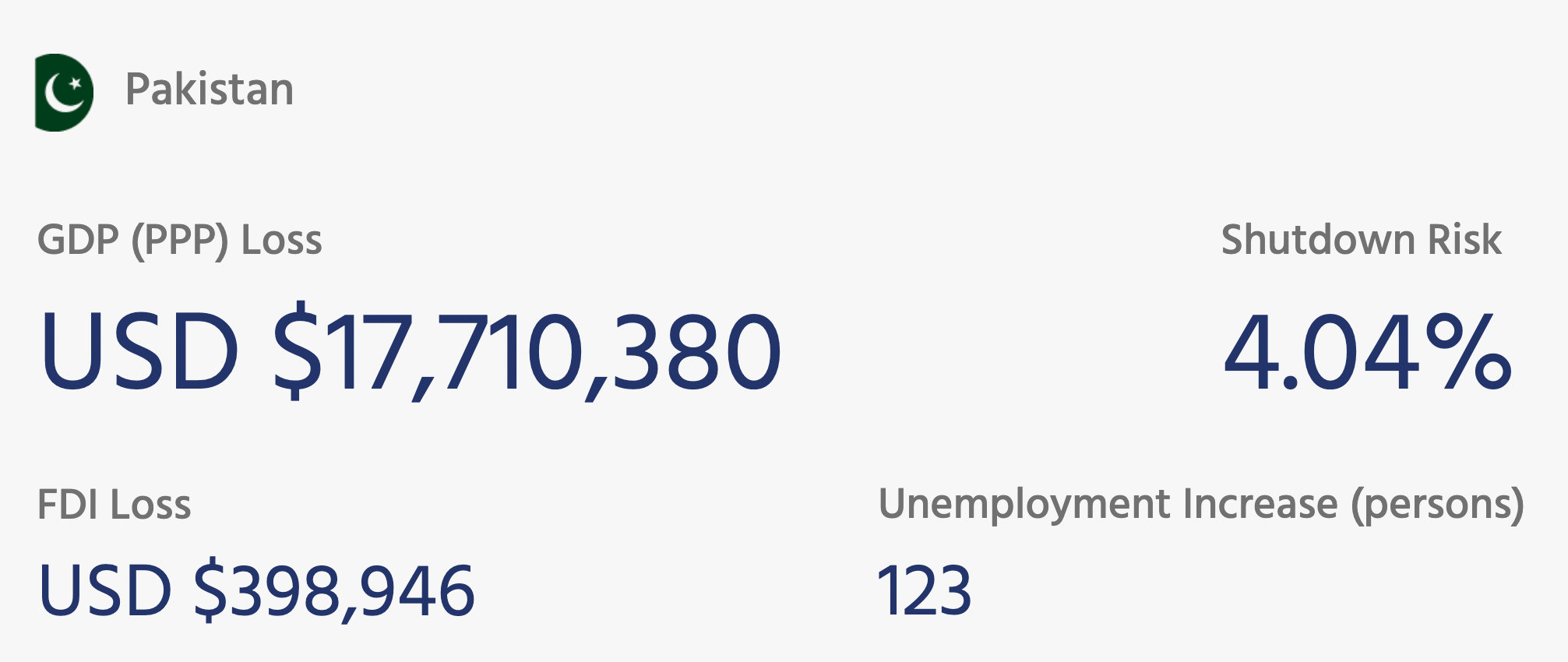 In light of the ongoing Internet shutdowns, such as the recent government-ordered Internet disruption in Algeria aimed at curbing cheating during national exams, the Internet Society (ISOC) has unveiled a tool, the NetLoss Calculator. This tool calculates the economic costs of internet shutdowns, a feat that has been a significant challenge until now.
Economic Fallout: The move was triggered by the economic fallout from these shutdowns, as reported by Algerians themselves. Local journalist Mehdi Dahhak of Desert Foot recounted how the shutdown hampered their operations and caused a decline in their readability rates. Likewise, tourism businesses like Sarah Zahaf's suffered from disrupted communication and missed ticket reservation deadlines, causing material losses.
The NetLoss Calculator estimates the economic cost of internet shutdowns using a rigorous, reproducible, econometric framework. It uses a comprehensive set of data, including shutdown details from Internet Society Pulse, data on protests and civil unrest from The Armed Conflict Location & Event Data Project, elections data from Yale University's Constituency-Level Elections Archive, and socioeconomic indicators from the World Bank.
Quantifying Costs: These data, along with other factors like inflation rate and the percentage of the labor force with basic education, are used to calculate the economic implications of shutdowns. For example, the NetLoss calculator estimated that the recent shutdown in Pakistan cost the country over 17 million USD and resulted in increased unemployment.
Policy Implications: The tool is intended to persuade governments to reconsider these measures and educate technologists, journalists, policymakers, and advocates about the harmful impacts of shutdowns. Governments often enact internet shutdowns to control situations like unrest or exam-related cheating. However, the costs are reported to be detrimental—disruptions to e-commerce, increases in unemployment, and financial and reputational risks for companies are a few negative consequences.