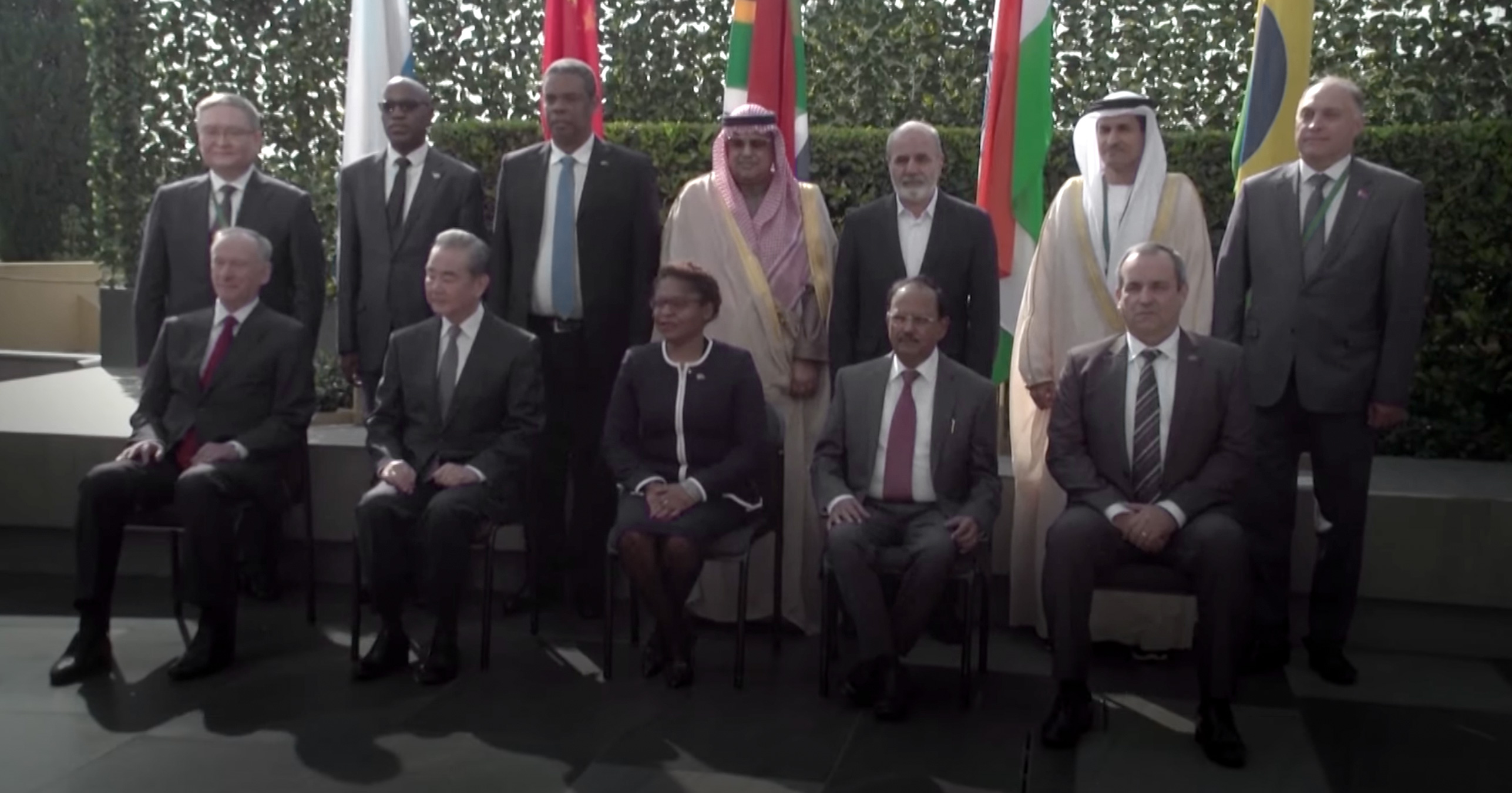 In a call for "fairness and justice" in cyberspace, China's top diplomat, Wang Yi, has encouraged emerging economies to collectively resist any attempts at dominance in science, technology, or the internet. He has warned against the internet's use to provoke military rivalry or incite "colour revolutions." At a cybersecurity meeting in Johannesburg, Wang advocated for cyberspace to become a platform for varied expressions of thought, not a digital battleground.
His references to the "hundred flowers" metaphor echo Chairman Mao's encouragement of ideological debate in 1956. The summit, attended by delegates from Brazil, Russia, India, China, South Africa, and other nations, aimed to tackle cyber threats and promote cooperation.
Wang, who serves as China's foreign affairs chief, emphasized the pivotal role of cybersecurity in national security, urging developing nations to reject an arms race in cyberspace. He argued for a fair and inclusive cyberspace, promoting stronger strategic coordination to address cyber challenges.
This development comes amid heightened scrutiny by the U.S. and its allies of China's growing digital industry. Notably, the U.S. and China have been locked in a tech war, with mutual accusations of technology theft and cyberattacks.
These discussions precede a major leaders' summit, with China's President Xi Jinping expected to attend. Additionally, Wang held individual meetings with Russian and Iranian security chiefs, reiterating China's commitment to strategic partnerships and opposing external interference in national affairs.