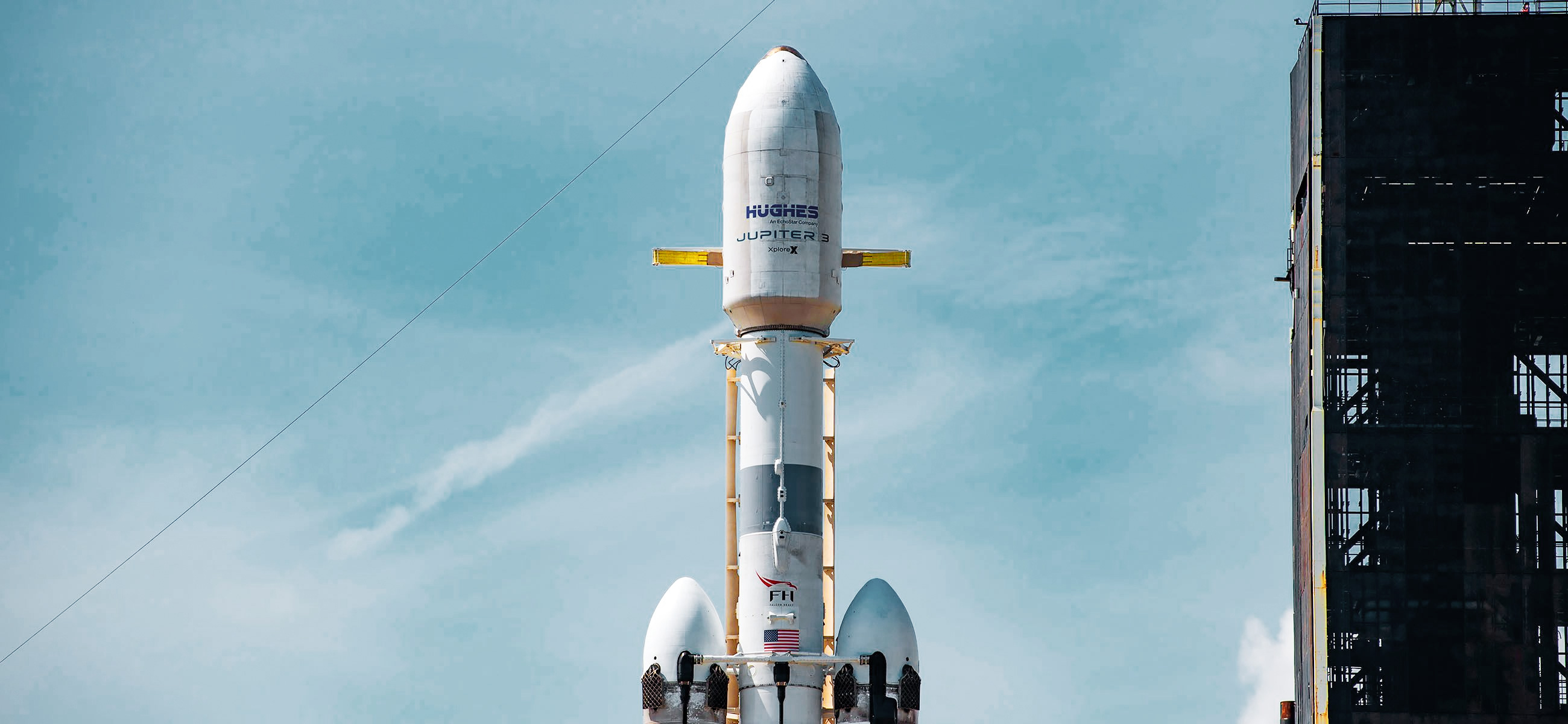 SpaceX is set to make history this Wednesday, July 26, by launching the largest commercial communications satellite to date, the Jupiter 3, using its Falcon Heavy rocket. The groundbreaking satellite, engineered by Maxar Technologies, is part of the Hughes Jupiter satellite array, already in orbit, that offers broadband services to the Americas.
Once deployed, the Jupiter 3 will measure roughly the size of a commercial airliner's wingspan, between 130-160 feet. The launch, to be conducted from the Kennedy Space Center's Launch Complex-39A in Florida, marks the seventh for SpaceX's robust triple-booster rocket, Falcon Heavy.
The Jupiter 3 is bound for a geostationary orbit and promises to substantially enhance the existing data rate capabilities of the Hughes fleet. The advanced satellite aims to support various services, including in-flight Wi-Fi and low-latency internet plans to supplement home Wi-Fi usage with other wireless technologies.
Maxar's latest satellite comes with an upgraded technological framework that facilitates the miniaturization of its electronics, incorporates solid-state amplifiers, and improves antenna efficiency.