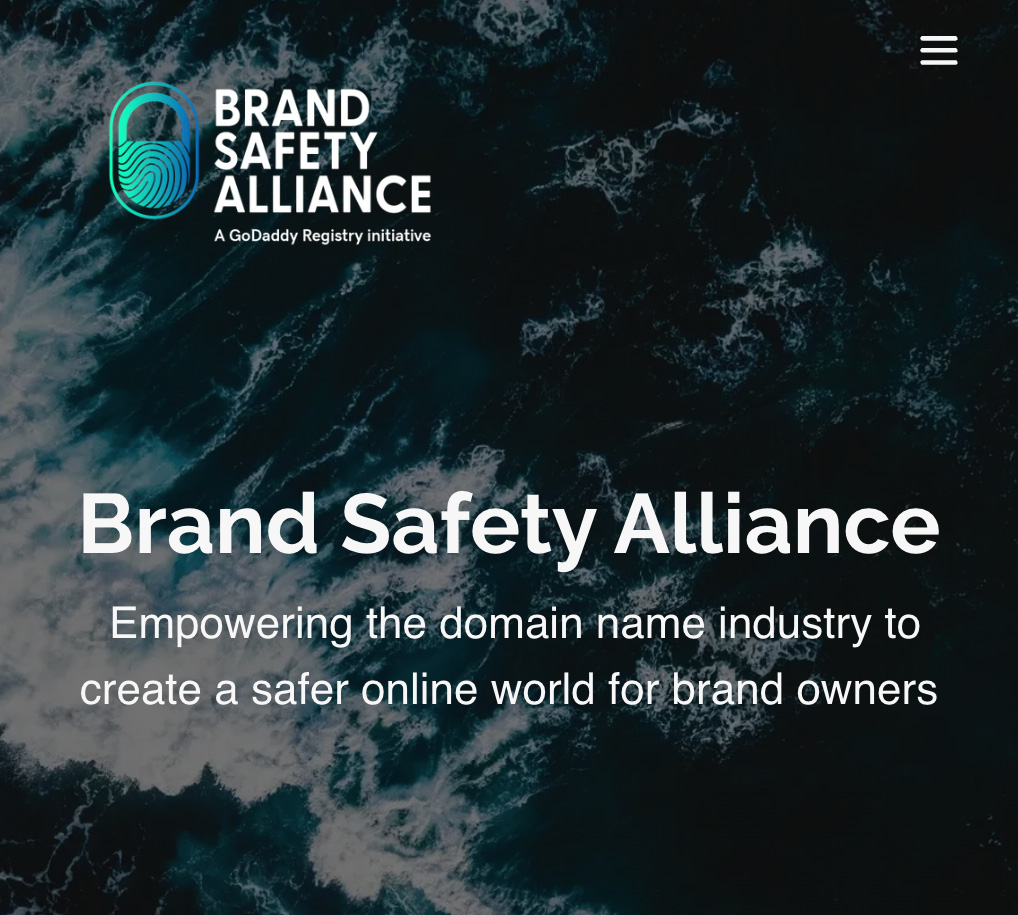 A new initiative led by GoDaddy Registry in partnership with Identity Digital and other industry leaders is launching to develop innovative solutions for enhanced brand protection online.
As the digital landscape continues to expand and evolve, businesses around the world have been asking for tools that help them reduce the cost and time devoted to protecting their intellectual property (IP). In response to that industry feedback, GoDaddy Registry has launched the Brand Safety Alliance (BSA), a new initiative that aims to increase collaboration between registries and create enhanced solutions for brand owners to protect their online identity.
Many industry-leading gTLD and ccTLD operators from around the world will participate within the BSA and are committed to helping businesses navigate the complex task of managing their IP online.
The BSA was formed to assist registries to develop robust, cost-effective, and simplified solutions for brand owners to protect their trademarks against abuse through domain names. The BSA recognizes the desire to address global challenges and strives to provide better tools to protect IP.
"The digital landscape is evolving rapidly, and protecting IP has become a significant concern for businesses worldwide. Our mission at the BSA is to simplify and enhance digital brand protection and provide reliable, innovative solutions that save businesses significant resources," says Ben Anderson from GoDaddy Registry and a co-founder of the BSA.
Tony Kirsch from GoDaddy Registry and a fellow co-founder of the BSA added, "The key message for brand owners is that we are listening and actively working to build innovative services for their businesses. Through the collaboration from this global community of registries in the BSA, we hope to reshape the future of IP management for many years to come."
The challenges facing brands today are multifaceted, ranging from phishing attacks and scams to financial uncertainty. Most large brands own more domain names than they actively use, creating risk and administrative burden as they seek to prevent infringement across their portfolios.
Marc Trachtenberg, the Chair of the Internet, Domain Name, eCommerce and Social Media Practice Group at law firm Greenberg Traurig and a long-time ICANN participant, emphasizes the importance of initiatives like the BSA, stating, "In today's digital landscape, protecting their IP and preventing against online impersonation and other brand abuse has become a paramount concern for our clients. Innovative solutions like what the BSA will offer are a much-needed step in addressing the complexities of digital brand protection and online abuse."
With over a thousand top-level domain extensions now available, corporations worldwide grapple daily with the complex task of managing their IP online. The BSA aims to alleviate these challenges by developing innovative products and services that provide robust, cost-effective, and simplified solutions for brand protection. Later this year, the BSA plans to launch GlobalBlock, its first new product specifically designed to combat IP abuse.
Akram Atallah, CEO of Identity Digital and former President of ICANN's Global Domains Division, adds, "The BSA's commitment to addressing global challenges and protecting IP will support brand owners online. And in fact, we've been focused on these initiatives as an organization for some time now. Identity Digital's decision to join the BSA and collaborate with other industry-leading ccTLDs and gTLDs was a simple one; we value the opportunity to work as a global community of registries to advance our industry and the services available to users worldwide."
ccTLD and gTLD operators are invited to get in touch with the BSA team at [email protected] to understand more about how their registry can participate.
For all other inquiries about the BSA, please visit www.brandsafetyalliance.co for more information.