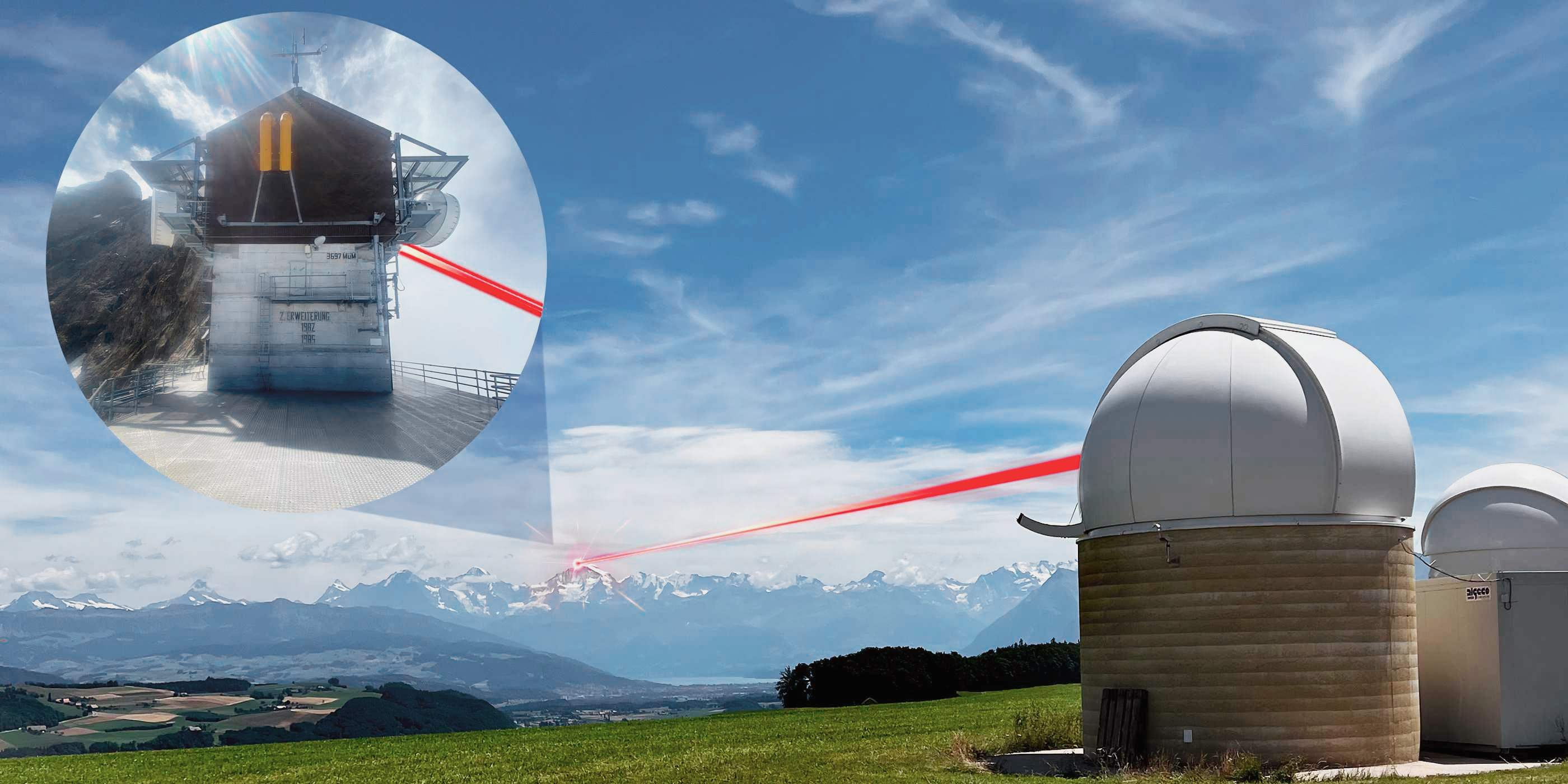 Scientists from ETH Zurich and their European partners have demonstrated a groundbreaking capability for transmitting several tens of terabits per second, despite considerable air turbulence. This feat was accomplished with lasers over a distance between the Jungfraujoch mountain peak and the city of Bern in Switzerland. The technology could potentially eliminate the need for expensive undersea cables, currently forming the backbone of the Internet.
Internet's Costly Backbone: Today's Internet is supported by a dense network of fiber-optic cables transporting more than 100 terabits of data per second between nodes. The connections between continents are managed through deep-sea networks, a method that requires substantial investment. With over 530 active undersea cables currently, this cost is only increasing.
However, this expense could be significantly reduced in the near future. Scientists have shown the potential for terabit optical data transmission through the air. This development could pave the way for cost-effective and faster backbone connections via near-Earth satellite constellations. The team achieved this milestone by successfully conducting a test between the alpine peak and the Swiss city, demonstrating high-data transmission over a distance of 33 miles.
The laser beam had to navigate through dense atmospheric conditions, including turbulence over high snow-covered mountains, urban regions, and water surfaces, all of which affect light waves and data transmission. This task is more challenging than data transmission between a satellite and a ground station.
The new technology offers a major improvement over current satellite internet connections, which use slow microwave transmission. In contrast, the new laser optical systems operate in the near-infrared range, which enables them to transport more information per unit of time.
To prevent errors caused by air turbulence, the team used a system of tiny adjustable mirrors to correct the phase shift of the beam, leading to a 500 times improvement in the signal. This technology allowed them to achieve a bandwidth of 1 terabit per second over the 33-mile distance.
Future Scaling Potential: Professor Jürg Leuthold of ETH Zurich says the system represents a breakthrough, providing a combination of large distances and high bandwidths. With the performance of 1 terabit per second achieved with a single wavelength, it could be easily scaled up to 40 terabits per second using standard technologies. Industry partners will manage the practical implementation while ETH Zurich scientists continue their research on the new modulation format to increase bandwidths in other data transmission methods.